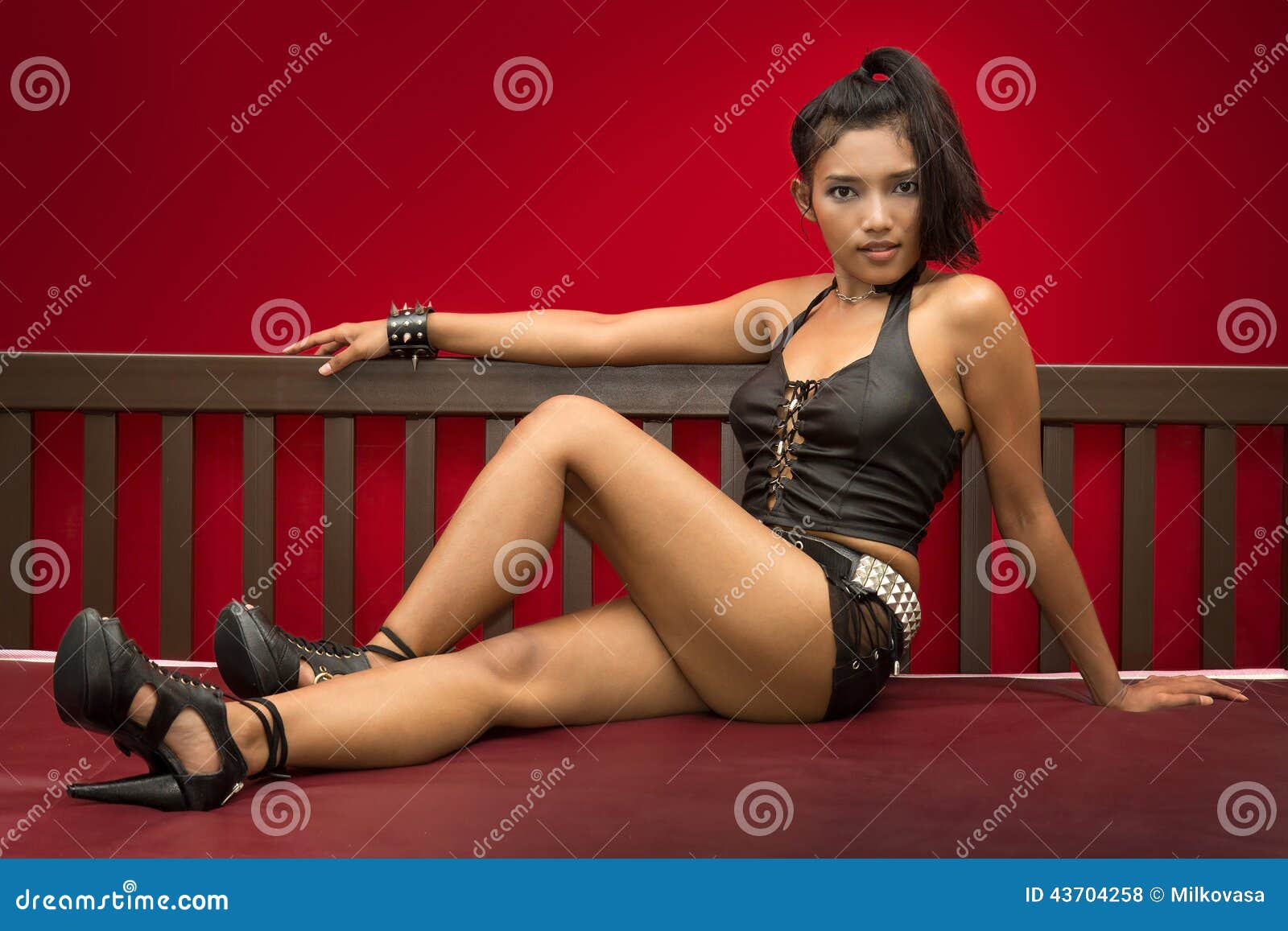 Retreating in the face of even the stickiest issue has never been my style. And being one with nary a qualm when wading in where angels fear to tread, I rounded up my gang of hard men to go in hard to get the hard facts on something I'd had strong suspicions about for a long time - the Asian takeover of the Australian sex industry. These hard hitters had all the right qualifications: they were young, they were eager, they ranged from mildly ugly to scared to look in a mirror, they were sick of getting knock-backs and they weren't above paying for it. "You pay for it whichever way you cut it so why not cut out the bullshit?" was a common refrain.
Would I be chipping in towards the expenses of the survey? No, I wouldn't be; they just needed to do what they did anyway, only more often, and with their eyes open, at least most of the time. Just knowing they were involved in an important contribution to man's expanded knowledge should have been reward enough.
Although not entirely swayed by this argument, they proceeded anyway to split up and head in different directions with instructions to report back to me with the unvarnished truth. "Remember, go in hard," I urged.
Sydney, being the capital of the Australian sex-industry, was chosen to be the canary in the coal mine. Besides, although Melbourne is a strong contender for the title, my boys were unanimous in their stating they would not go that far for a holiday let alone a quick bang or two - unless I was agreeable to paying for accommodation and train fares. They could get that thought right out of their heads.
Early results soon began dribbling in. It seemed my hunch was right. The lower tiers of prostitution - what may be termed the K Mart and the Reject Shop of the sex trade - had been almost completely conquered by Asian girls. The girls who had traditionally paid hourly rent on grubby rooms since colonial times, poor, unqualified and ill-educated white girls, the type not so long ago decorating Darlinghurst Road in the Cross and nearby William Street, had been almost entirely vanquished. Where did they go? What did they do now? Were they forced to become "honest women"? No-one knew. But here's the crucial point: the newcomers were charging less. The extinction of local street-walkers had been caused largely by simple economics, the same economics causing havoc among the Australian working class generally.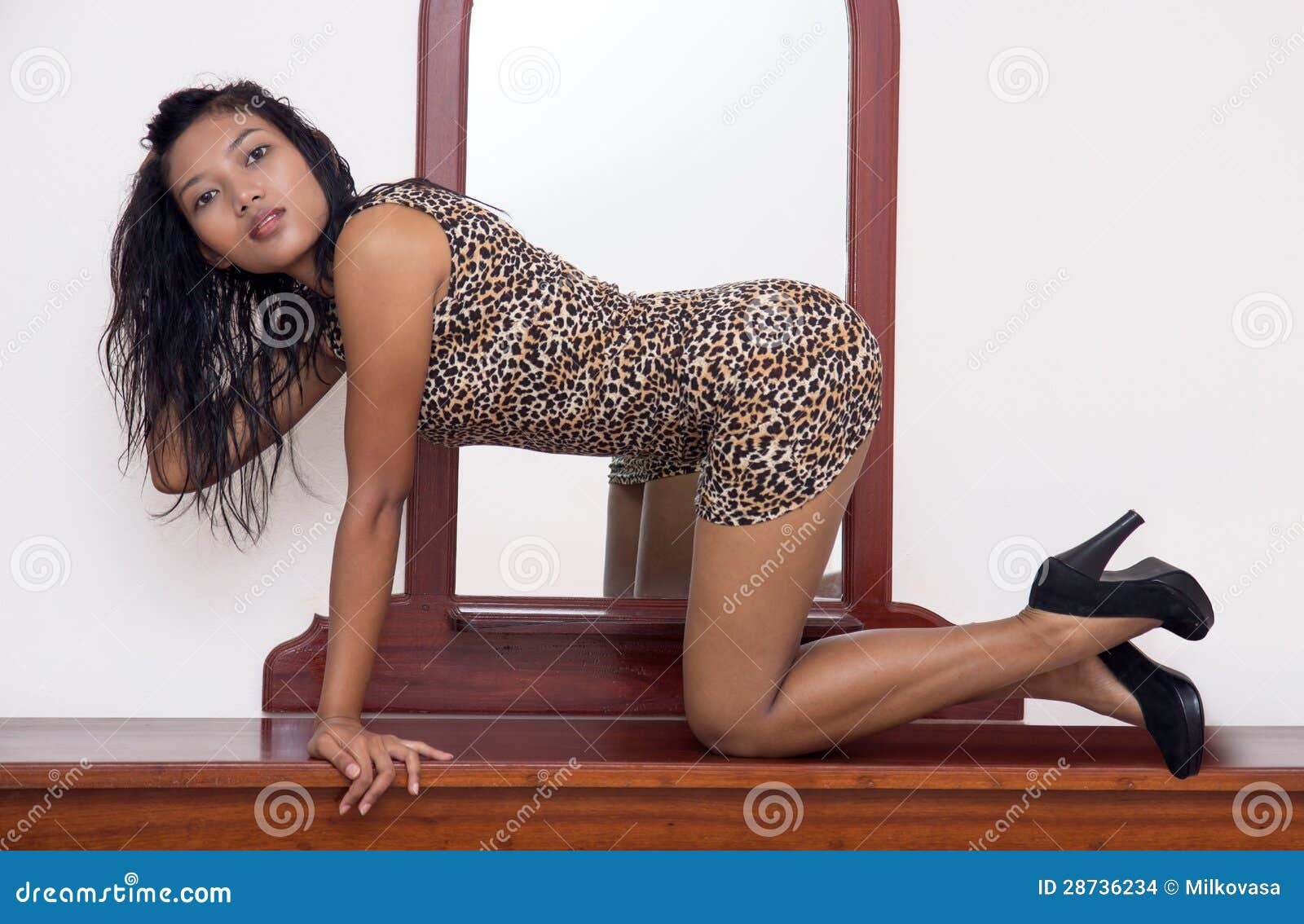 Leveraging their hold on the lazy money of sexually frustrated punters was the form of prostitution hardly existing in Australia before mass Asian immigration - the happy-ending massage, known colloquially as a "rub and tug". This enterprise has proliferated like the proverbial mushrooms after a rain-storm. Few inner city suburbs would be without a friendly rub and tugger. And why not? It's a perfect contented cash-cow. These little money-makers, even in an era of legalised prostitution, rarely make the effort of obtaining a licence, thus operating illegally and without scrutiny from either the long dick of the law or the Australian Taxation Office. It is almost pure black money. Even more damaging to the Australian economy is that a generous proportion of this money would be being sent overseas to help family, as is the Asian third-world tradition
All that's needed for a cashed up investor is the flimsy front of a legitimate therapeutic massage provider complete with a few cheap wall charts showing illustrations of muscle groupings. Who knows? Perhaps the dim-witted sometimes wander in wanting nothing more than relief from knotted muscles. Conversely however, it would no doubt be much more disappointing for a man with an anticipation erection to discover that he'd blundered into a legit operation providing merely what its promotion was saying it was providing.
Less naive types with a hidden agenda - the undercover cop - it seems, isn't a completely unknown visitor to non-legit establishments. (Competition to be part of these investigations must be as fierce as a shark feeding frenzy.) The indication of this is the laughably useless method - rather more of a security blanket - that has evolved for screening out the spy from the genuinely horny guy who in a pinch would probably be happy to dispense with the massage altogether. It simply comprises asking only for the standard massage fee upfront. At the end of the massage, usually signified by gentle finger-tips wandering over the still face-down body if it's been decided the customer doesn't have a badge hidden somewhere, the soft words of "you turn over now please" are heard spoken. At the same time as the customer is turning, a pillow is placed expertly under his head. Sometimes the question is then asked, "you like extra?" but more often the up and down motion of a partly clenched fist accompanied by a questioning look does the trick. A nod in response and a quick negotiation fixes the extra payment at $20. Another $20 gets the gear off, the tacit understanding being that this includes a feel-up. Some haggling is sometimes involved here but it's only for dopes unaware of the standard price. It's an honour system. The girl seems to have complete confidence in not being stiffed, so to speak, for the surcharge(s). She then turns to reach for the oil bottle.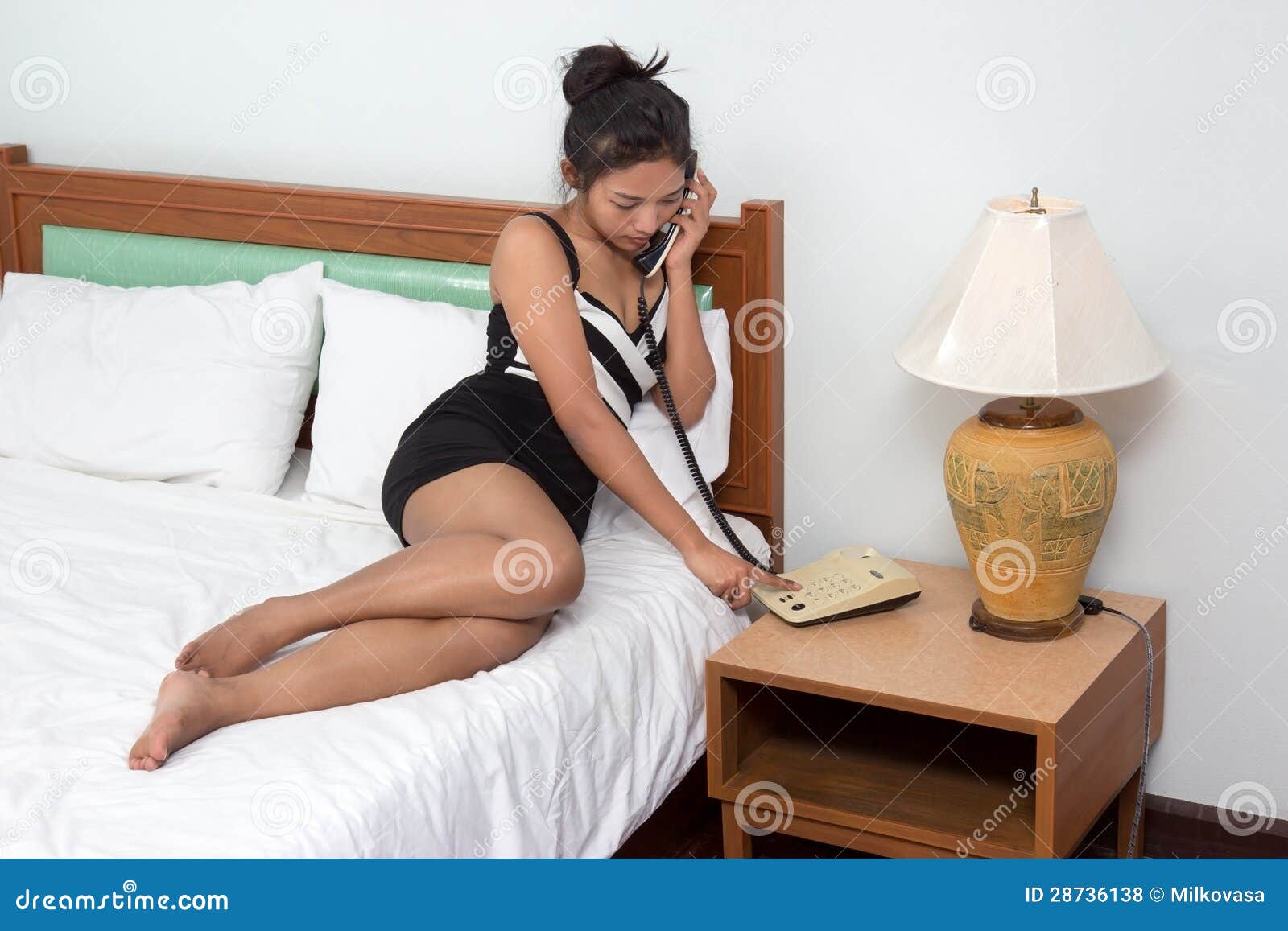 So that's $40, when added to the first forty paid for the basic half hour massage, and with the usual 50/50 split between the house and the girl, the masseuse cum hand operator is making a cool tax free $80 per hour - better than working in a factory or sweat-shop for less than half the take-home pay. And the cherry on the cake is in knowing they are bringing joy, albeit of the most fleeting kind, to so many men. And was it really prostitution? If someone of the status of Bill Clinton could affirm that a blow-was simply a token of affection, rather than a sex-act, how innocent was a hand-job?
My agents had been issued with further instructions to subtly (or at least as subtly as this crew is capable) tease out any further information they can about the girls performing this valuable service: what do they do when not spanking monkeys etc? A surprising number, it turns out, are students, naturally enough, here on student visas. When one girl was pressed for what she was actually studying, the reply was "Kung Fu". She'd travelled from Beijing to Sydney to study Kung Fu. Shouldn't surprise though. The corruption inherent in the "colleges" involved in the overseas student racket is legendary. It's essentially a set and forget system. Once the student has signed on and attended his/her first class the fact that they are never seen again is conveniently forgotten. Particularly worrying is that overseas students have pole positions for citizenship.
The intell was streaming in smoothly from my investigators who were obviously warming to the assignment. But another tier existed between the bargain basement and the top drawer, more of which later. The problem was that my team, more tight-arsed than a Jew at a church bazaar, was claiming this level of entertainment, as conscientious as they were, was simply out of their price range. Luckily one of the boys volunteered the information that he had a brother, although just as ugly as himself and equally hopeless with women but a lot more cashed up, who spent a lot of this cash in exactly the environment I wanted the dirt on. Moreover, over a half carton of Foster's provided by
moi
he would be happy to divulge as much information as I desired. Eureka!
He seemed a bit cagey at first, perhaps even a little embarrassed talking to someone he didn't know well about paying for sex which, let's face it, isn't the same as talking about about fair and square conquests, something that's difficult to shut most men up about. However, after ripping the zip-pull on his third can, his recollections were beginning to sparkle. The type of establishment we're talking about here is a well run, with clean and and modern, although not luxurious rooms, with a Mama-san or well dressed male to greet you and invite you to be seated in a foyer while the girls available are rounded up and paraded past you with smiles lighting up the room on their being introduced.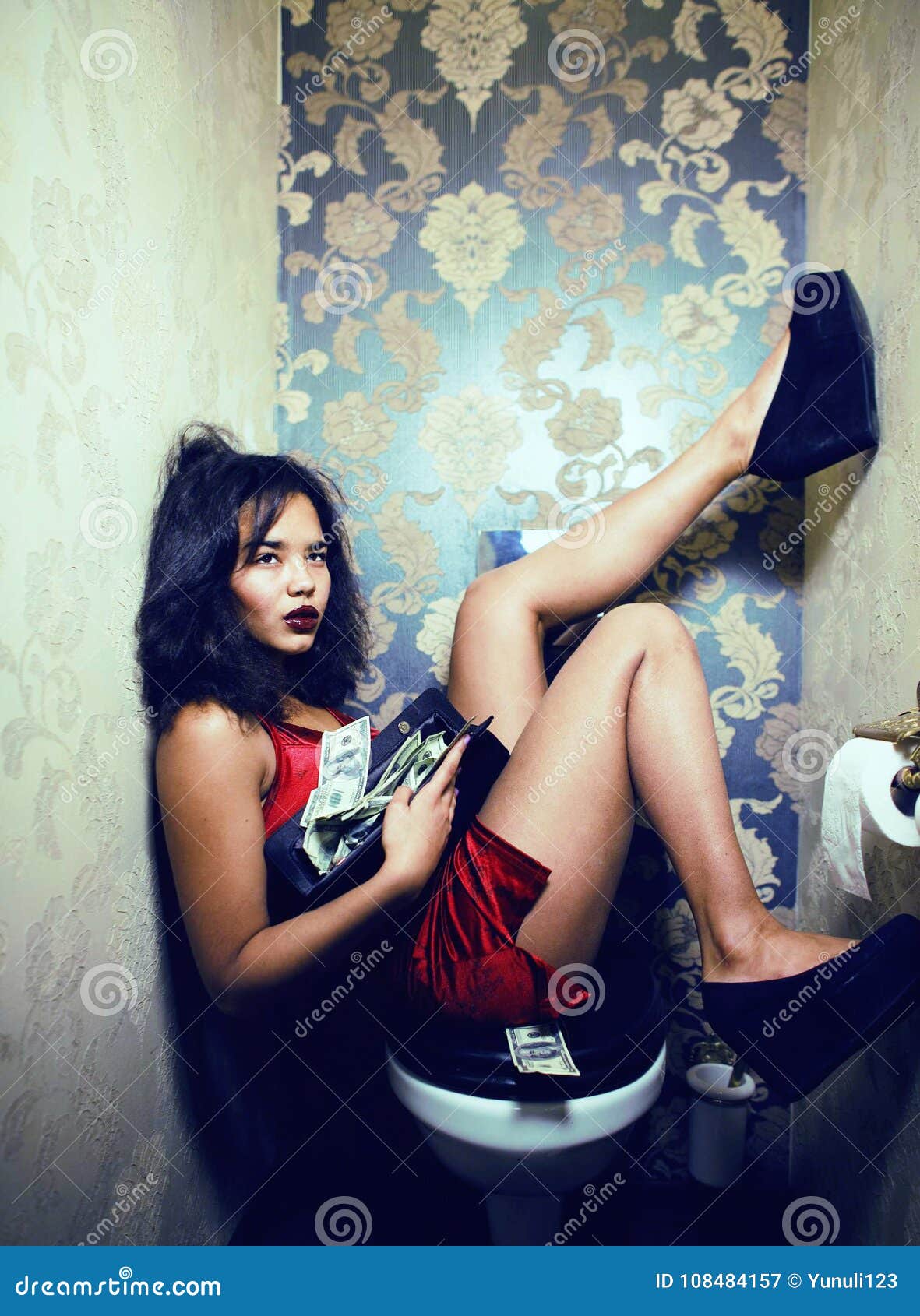 They are invariably Asian - it's a closed shop; everyone here is Asian, including a cleaner once spotted spiriting away a full bin of condoms - with unlikely Asian names such as Tiffany, Georgia or Smokey, but of course bodgy names go with this entire territory. These girls have obviously been screened for age, nubility and prettiness - in a word, fuckablity. A basic "service" will usually get you a shared shower, a blow-job
sans
condom and of course a fuck -
with
condom, entirely worth it for peace of mind alone. My new friend was becoming quite garrulous now. "Half an hour is plenty. Why pay for longer when most of that time is spent just re-loading. And if it's talk you're after, why, you can get that for nothing with an Asian girl at a bus-top." With his face, I doubted it but I took his point.
So, as promised, it was time to scale the peak, to the type of establishment that pays for big, glossy ads in the Daily Telegraph. There was an idea. Actual visits were out of the question on the non-existent budget for the operation so why not follow the breadcrumb trails left by the ads and obtain the necessary information by phone? I'd be cunning. I'd begin each enquiry by stating my preference for Asian girls. "How many do you have there?" The replies I got ranged between none and a few or a couple. With places boasting of between 15 and 20 girls on their books, this was a minuscule proportion. Later, poring over photos on these establishments' websites revealed their girls were overwhelmingly white with perhaps a sprinkling of non-whites.
But while on the phone I was going for the jugular, "what are your rates?" The average charge for a half-hour get-together was $220. That was a big chunk on top of the standard $150 - $160 charged for a half hour at the up market Asian brothels. One of the top drawer joints was offering "a girl-friend experience" for "only" an extra fifty. Essentially, this means merely that kissing is allowed. Kissing is otherwise banned by Australian whores. This is strongly enforced. An acquaintance of mine can laugh about it now, but one can easily imagine his mood when attempting to kiss a white whore and instead of melting lips meeting his, he copped instead a Kleenex tissue shoved in his kisser. When a different girl was asked by another acquaintance for the rationale behind the no-kissing rule, he met with pure, loopy female logic: "oh, because that's personal". My friend was far too polite to verbalise his thought that surely if a penis in a vagina wasn't personal, what was it? Some kind of internal handshake?
With the Asian girls, instead of kissing being an optional extra if lucky, it is standard. It's cliche, but cliches wouldn't be cliches if not containing a kernel of truth, and the truth here may be that Asian women really do know how to look after a man. This, along with price-cutting, is most likely the key to why Asian women are cleaning up in the Australian sex industry. For now at least, white girls control the top end of the market. They are meeting certain prerequisites. They would need to be, as well as exceptionally attractive, not entirely stupid and at least able to hold a basic, civil conversation, and with some measure of sophistication, at least enough to not grate on the kind of men providing their custom - professional men, or at least men with good jobs and plenty of money, discriminating men who like to think they're getting value for their money.
However, as the Asian invasion continues unabated, and home-grown Asian women benefit from an education that would be all but impossible to receive in their ancestral homes and are speaking in well-modulated Australian accents, the white whores at the top of the heap better start watching their backs or they'll end up being foremost in the "white trash of Asia" that Lee Kwan Yew, the former leader of Singapore, predicted to be the fate of us all.